We are happy to announce a new web3 social network called Basebook.xyz, built on Base Network. Unlike traditional web2 platforms, Basebook is built entirely using decentralized technologies.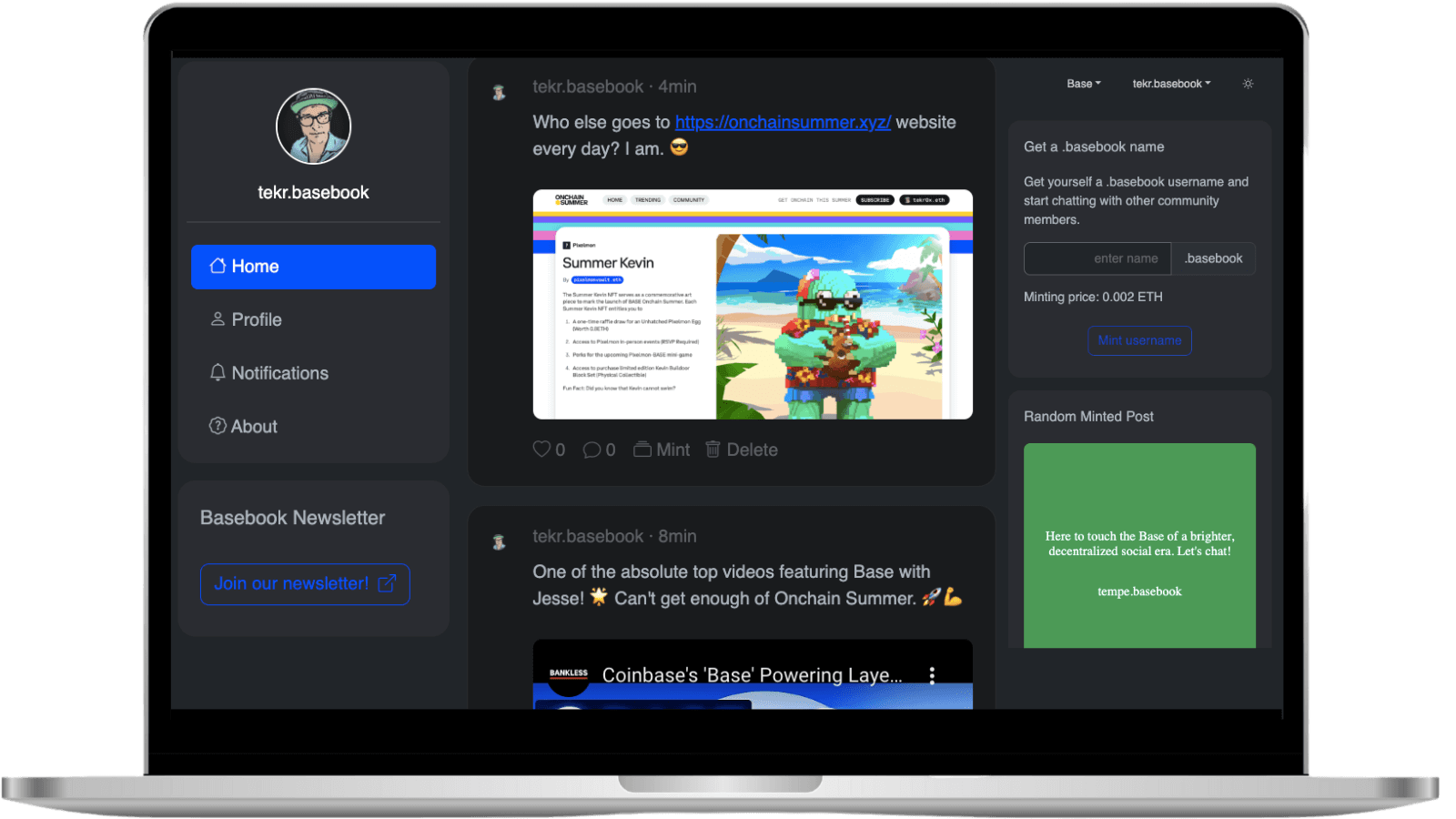 Open source and decentralized
Usernames on Basebook are .basebook domain names issued via the Punk Domains protocol.
Basebook uses Orbis, a web3 social protocol, and stores posts on Ceramic Network, a decentralized document database that leverages IPFS for secure and decentralized data storage.
One notable feature of Basebook is its open-source code, allowing anyone to run their own copy of the platform on their server and URL. This decentralized approach enhances resilience and ensures the platform's longevity.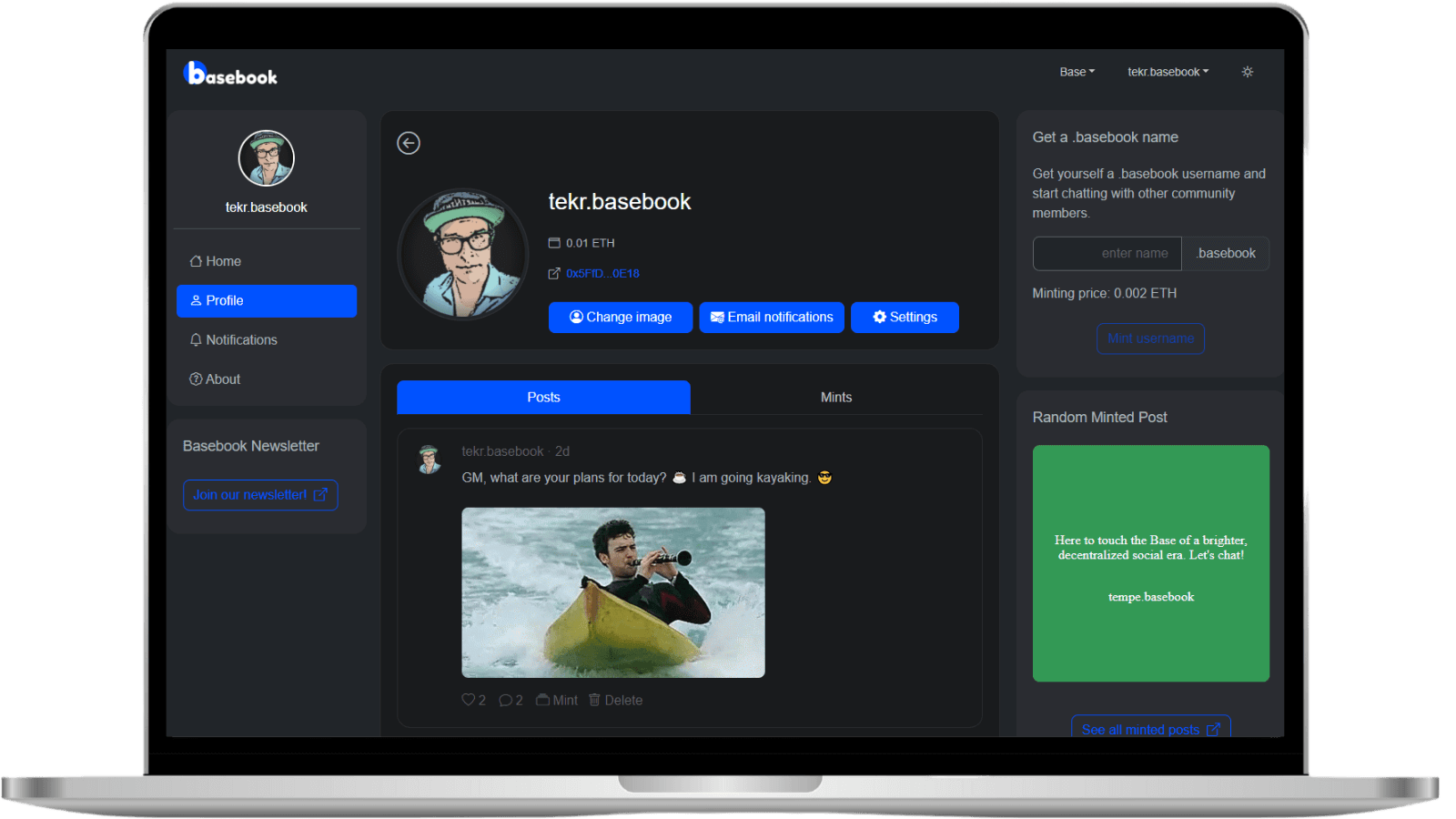 Moreover, Basebook seamlessly integrates with various protocols on Base like DeFi protocols (e.g. token swapping), or NFT minting and delegating votes.
Trade Friend.Tech tokenized shares
One of the protocols integrated into Basebook are tokenized Friend Tech shares/keys. On Basebook, you can trade them in the Swap section of the site, or in the left sidebar.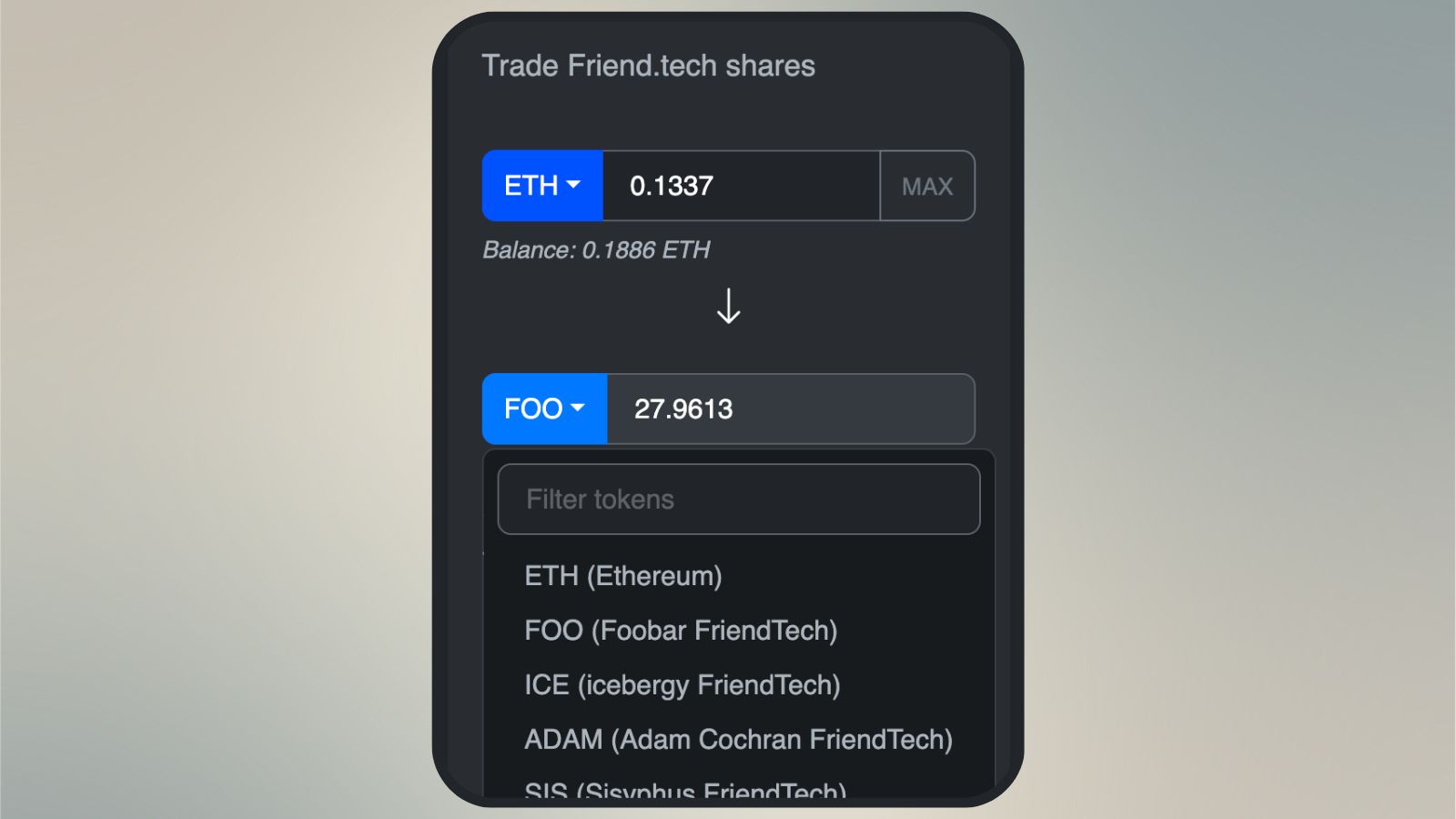 We aim to revolutionize social networks
With Basebook, users experience a social network on web3 "steroids". The project is developed by the core team behind Punk Domains and Iggy Social, ensuring expertise and dedication in building a robust and innovative platform.
Embracing the principles of decentralization, Basebook aims to revolutionize social networking in the web3 era.
Try it out